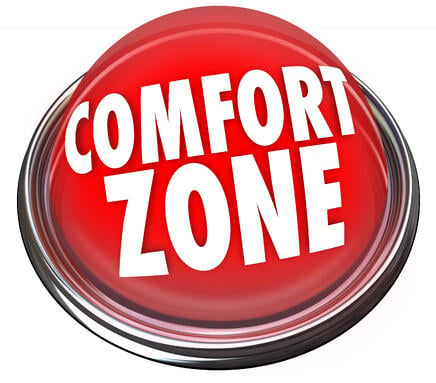 Why do we get complacent? Why do we let things, like bad work processes, continue on "as is," even if our "as is" stinks (and we know it)? Why do we enable our problems by compensating in other ways, at our own expense? Because climbing out of our comfort zone takes work, is uncertain and potentially risky. Yes, yes and yes. (Sorry, it is.)
So for those of you brave enough to say "what the hey, I'm going for it anyway," here are four steps that can help you get the right information and confidence to build a platform for change, or at least a good argument for the consideration of change, within your team:
Step 1: Identify your problem spots...the roadblocks, the inconsistencies, the unorganized processes...all those things that keep you from producing the end product that you want, in the timeframe and budget that you need to work within. Once you know where your problems lie, you can begin the process of putting a name to the solution(s) that will fix them.
Step 2: Google your problems using "normal people" words like, eliminate rounds of confusing comments. It's actually better NOT to try to use fancy technical terms because, chances are, many other people have Googled the same way you are for the same sorts of problems and, chances are, they also didn't know what they were looking for at the time. You might even notice that Google finishes your query for you as you type it into the search area. That means you are hot on the trail!!
Step 3: Research what comes up. Stay neutral...resist the urge to pick a solution at this point. Instead, do your homework and compare a few ebooks, white papers, slideshares, whatever you need to educate yourself so you can make a good comparison between a few viable contenders.
Step 4: Choose two or three solutions and do a deep dive...ask for free demos...why not, they're FREE! Soon enough, the right choice will become very apparent and you will be ready to venture forth out of your comfort zone knowledgeable and prepared.
And for all your hard work, you'll undoubtedly Achieve recognition as a thought leader and positive change maker in your company!