---
2 Million pageviews, and record E6 sales in 2016!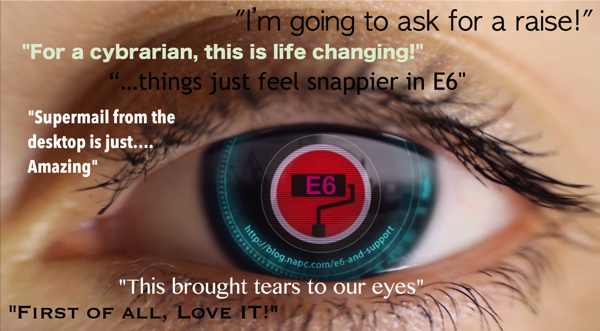 We reached a milestone right before the end of 2016- 2 Million pageviews in E6, our Xinet interface!! Below is the top 1/2 dozen reasons to make the switch, and some ideas on how to get more out of E6 if you're already running it.
I personally do a lot of outreach to users, asking for feedback, and making sure they keep me and the developers 'honest'. We also ran a survey asking for feedback on the adoption and rollout process, making sure we kept as simple as possible in a complicated world. Below are some reasons to jump aboard, and maybe some ways of using the software you didnt know....
---
Top benefits to switching to E6-
1) Simple, simple, simple, sharing of files. The ability to send templated, preformatted emails with clickable links and previews of files from the desktop or a Browser is HUGE. Right click and BOOM. Done. #sharingiscaring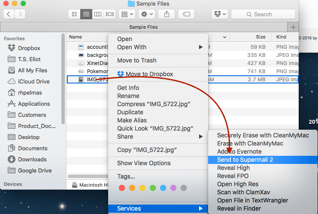 2) Advanced Batch Keyword Apply. Change metadata en masse on a bunch of files. This alone is worth the price of admission. Apply metadata to all, metadata to some, erase metadata. All in one view. Simple. Done. Oh, and you get the same interface on our 'Upload' page too! #cybrariansrock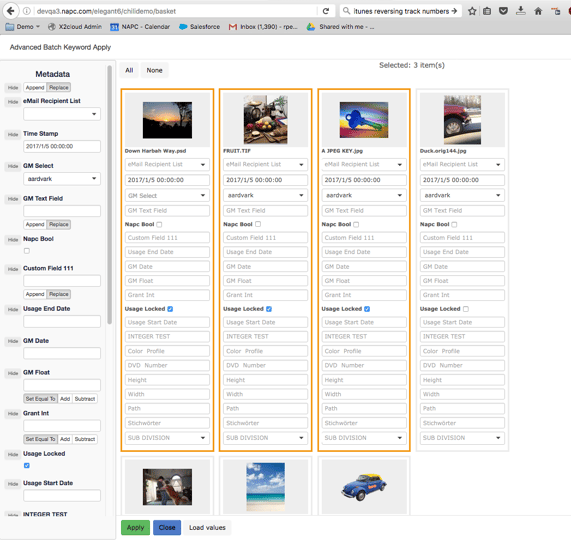 3) Speed. E6 is fast. Really fast. When we were doing discovery on rewriting our interface, *everyone* said if we had to choose between a feature or speed, opt for speed. We heard you. Every new feature, every new design get's benchmarked and optimized for speed. Everytime. We were always performance geeks on the hardware side, it's translated to our software too. #screaminglyfast

4) Ease of Navigation. We've worked incredibly hard on the UX/UI. Minimal clicks to get anywhere, intuitive, easy to change interface. It's a very powerful, option rich software suite. Our mandate is to bridge the chasm between power users and the casual occasional user. We've seen interface and how to questions plummet in number since E6 came out, and our customers report the same. #easy-peasy
4) Feedback. Feedback. Feedback. We're manic about user feedback. Uploading, downloading, adding items to baskets, submitting forms, every interaction gives you positive acknowledgement of the action. One of the design criteria is a user never has to guess if they clicked a button, especially on a process that takes a while, like uploads or downloads. #feedbackisthenewfeature



5) Drag-n-Drop File Management in the browser. Move or copy files and folders from E6 with ease. No extra clicks, no 3 or 4 steps to get to where you need- drag 'em into the lightbox, navigate to their new home, and select copy or move. Done. #noway,yesway!
6) Ease of Administration. You can update to the newest version with a single click. We QA all releases, so you know you're getting rock solid improvements. Thanks to the modern architecture, no need to recreate sites after upgrade. Bob's your uncle, all sites are updated automagically. #youhaveadayjob
7) Ready for Xinet 19. Since 17.7.1, E6 has been ready on day of release for every Xinet upgrade. No waiting, no upcharges for compatability. And, if you have customized E6 on your own, we promise not to ever break anything. #readyoutofthegate

---
Between performance, features, and ease of admin, E6 is simply the best Xinet interface out there. #DAMawesome
If you don't have it already, get a free trial copy here:
Feedback and comments always welcome, the software is where it is mainly due to the vociferous, avid user base. Thanks to all for the tips, suggestions, and occasionally tough love!
---