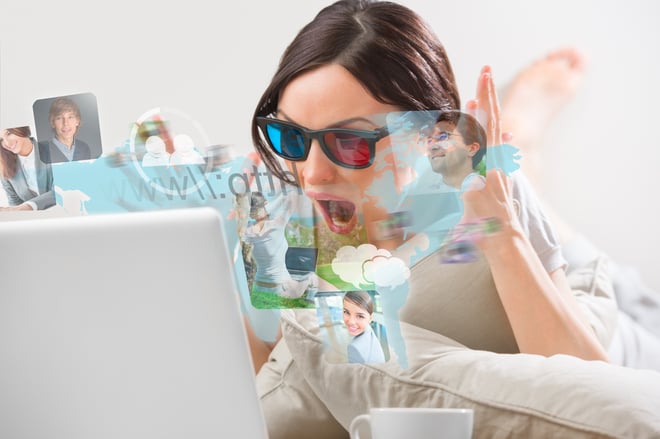 Interning in New York City is the dream. It's the rite of passage into my industry - which is music - and I'm doing it at a company that I am proud to work for. My team has lauded me as one of the best interns they've had. I don't like to brag, but I've poured a lot of passion and effort into my work, and it feels great to be recognized for that. And while I am truly living the life here in New York City, there's one thing that drives me crazy day after day #IsThisYou.
My supervisor is the holder of the hard drives. She is sought after by every employee in our forty person office - whether a client wants a photo of our festival, or our social team needs "something epic" to post, they go to her. And thus, as my supervisor's intern, the asset chase becomes my life.
My supervisor is busy. I receive forwarded emails: we need photos of happy people. We need photos of that band, but only photos where you can't see their faces too well. We need photos of that one year when that one collaboration happened and oh, the sun was also setting, so make sure you can see that too. I stroll back and forth to a drawer that is filled with orange and silver LaCie hard drives, each holding thousands of disorganized, mostly unlabeled photos, and I go to work. I can spend hours sifting through the messes on those drives (#IsThisYou). Some of the drives are corrupt. Some, I have to hold the USB cord into the drive for it to even work. My fellow interns know my pain - they witness the searching and the frustration of not being able to find that one specific photo that you can remember you saw one time but seems to have disappeared.
My to-do list is the first thing to suffer, along with my motivation and energy. My list ranges from a weekly newsletter to making graphics for social to the most elusive research projects you will ever see. I am an exceptionally motivated individual and I love where I work, but the tedious task of sorting through a hard drive shouldn't be replacing the things I need, and want, to do for my team #IsThisYou
The end of my asset chase usually ends with me pulling a handful of photos, we-transfering them over to my supervisor, and waiting to see if any suffice. Meanwhile, the newsletter was pushed until tomorrow, the graphics can wait, and the research projects go down on the priority list.
I know my time can be better used. As an intern at a young, innovative company, I am shocked daily that this is still an issue that has gone unsolved. I can only hope that my team's pain will one day be a funny memory, and that everyone in our office will be able to search a few words and find the photo they are looking for in a matter of seconds. Instead, we don't send one-sheets to clients on time because we're missing the shot of the VIP lounge. And we can't replace the photo on our website because I've already spent an entire day looking for one, and all the options were turned down. I know the drawers of hard drives are the root of our problems, and I hope I can help my company fix that.