In a previous blog, we discussed NAPC developer plugins for Elegant. These plugins allow you to modify an Elegant site in a less intrusive way. The goal is to allow site's your modifications to work or be easily ported across major new releases of Elegant admin/portal. Plugins reduce the need to wade through the templates for any changes you may have/need to make. Additionally they allow you to enable and disable customized features on a per site basis. This will give you more granular control over your end-users experience.
This quick tutorial will walk you through the three step process of installing Elegant plugins to enhance your Xinet functionality.
WARNING: Do not install a demo (30 day trial) plugin on a production server. It will halt production if it expires!
Installing a plugin is easy. Simply log into elegant admin as nativeadmin on your portal server: http://your-portal-server/elegant_admin/ Be warned: You need a web browser that supports HTML 5 (this tutorial uses FireFox version 20.0)
On the homepage, you want to click the button to the far right called "Manage Plugins". It will take you to the plugin screen. After that you can follow the steps below:

Step 1: Click Install Plugin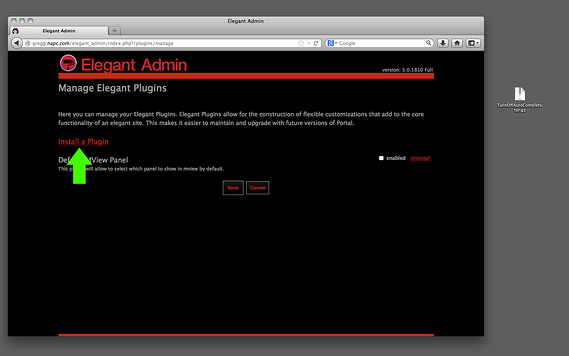 Step 2: Click and drag the Plugin to the grey area. You should see a loading bar and a green checkmark when it's completed the install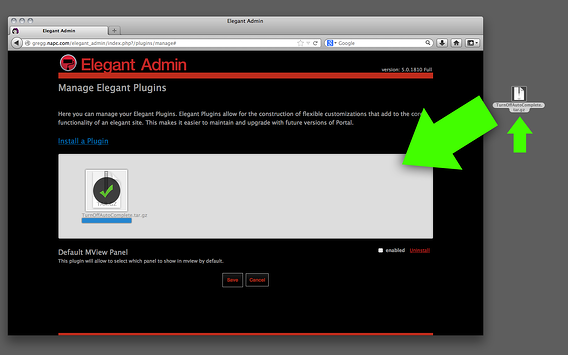 Step 3: Refresh the page and make sure the plugin appears on the list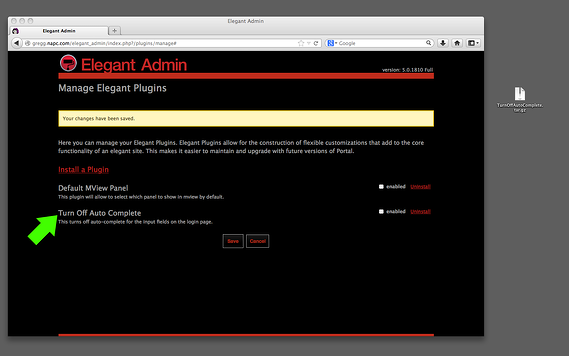 That was easy, wasn't it? Congratulations: You've successfully installed your new Elegant plugin. If you've taken a look at existing plugins but we aren't offering functionality that you would like to see, contact us to make a plugin request.