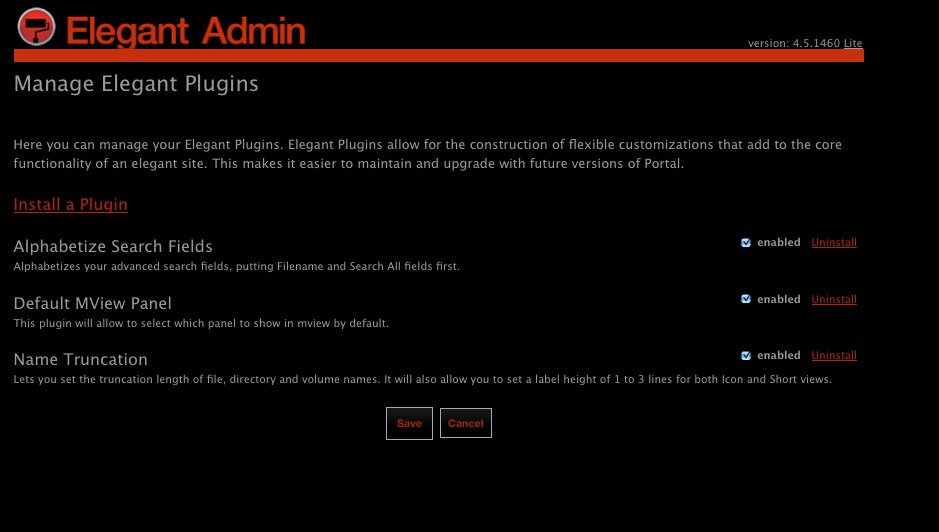 Whatever NAPC BrandControl product you're using - Elegant, CreativeBanks, nTransit - the ability to expand and customize them allows you to tailor these programs to do exactly what you want. Enter NAPC BrandControl plugins. NAPC is the only Xinet reseller with its own in-house development team,and these plugins have the potential to make Xinet work just for you.
NAPC BrandControl plugins are software modules that provide new features to NAPC BrandControl products allowing you to utilize Xinet in new and exciting ways. In a manner reminiscent of WordPress plugins, you can expand the functionality of our core products to provide new features that meet your ever changing business needs.
Best of all - you can alter the functionality of the core product and it will still be supported. Say you want to change the navigation tooltips. Normally you would have to customize the product outside the spectrum of support, but using the plugin you can do it in a very controlled way. You can have multiple plugins enabled or disabled for different sites depending on who needs specific types of functionality. Normally you would have to create an entirely separate site.
Plugins are flexible. If you're using Elegant 4.5.6 and we release 4.5.7, you would still be able to take advantage of the plugin. You aren't locking yourself out of features and bug fixes. We used to have totally separate portal sites with different features and customization options, but plugins are easy to enable and disable on the fly.
One of the most popular plugins currently in use is Name Truncation, which is available on the plugin page. This lets you customize the filenames and directory names to a specific length. It avoids Xinet names being truncated with ellipses so you can organize and find your files more easily. It's a paid plugin, but there are free ones
Most importantly, if you have a specific need just for your client you can get it done with a plugin and not break the bank. You don't need to do an extensive, time-consuming rewrite. You can even have NAPC make customizations for you; NAPC is still developing plugins and taking requests. Contact us if there's a plugin you'd like to see on Xinet.